Testream/CS has been successfully installed in research and production testing laboratories all around the world. Many of our customers purchase multiple systems in order to standardize on Testream/CS for their quality data collection and reporting.
Read what Boise Cascade, International Paper, and others have to say about their automated labs in the following excerpts from AcquiData's Case Studies in Laboratory Automation:
Boise Cascade Corporation

"Installation of the [Testream®] System was easy with little interruption of normal work activities. Initial training was accomplished in two days; we started using the system right away. Although initially hesitant, the technicians now feel very comfortable with the system and appreciate the ease of data collection.

Test lab productivity has increased by 30% – 40% since we installed our Testream System over six years ago. Statistical errors have been eliminated. We've received very good customer service from AcquiData through modem support and software updates."
Client Quote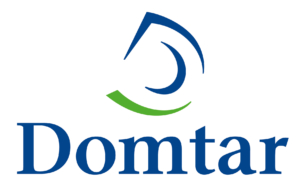 Domtar
We are now tracking and using the 2-way PI Interface in a way that is helping us identify variations in our recipes. It has been helpful. As we continue to incorporate other Testream tools with this data, I believe we will have a very nice grade recipe system in place. We currently use the PI Interface to bring in major process chemical addition rates into Testream. We are storing additives for tracking purposes. In a recipe, specific additives in specific quantities are needed. It is good to have consistency and a history of the past recipes.
We use the Testream-PI Interface to identify recipe variations as well. PI is bringing chemicals back into Testream. They look like a test property that is stored, but use the QC program to set operating ranges for chemical addition rate. For example, for a specific chemical, the addition rate falls within a specific range or between these 2 values. This gives you a recipe for each chemical. It can be viewed on the floor display (Real-time Display) to be used as an Operating Review check for our targets and ranges to make sure you are hitting your targets. There may be times when you want to check a test property, for example color, and the chemical controlling that test property. Using ReportWriter we can create a chart to trend the B value and blue dye additive rate. It works nicely.
We like to archive our data over time. We use the Performance Summary report to see the data over a long period of time and answer the question: "How are we doing?' This is a very valuable report. We use it daily to answer customer questions about properties on our paper.
We also have a financial application for our reports. Periodically we review our grade recipes, from a financial standpoint. We analyze how much we use of a specific additive thru the Performance Summary Report. It is a very nice report we use to make cost analysis and financial decisions.
Client Quote
International Paper Company

"Testream was one of several factors which allowed us to reduce our overall costs in the quality department by helping us to reduce the number of testers from two testers per shift to one. By reducing costs and providing real-time quality information to our operators, Testream has helped us to remain competitive.

In the past, our QC department 'owned' our product quality data. Production had to call the QC department for information and/or ask for analysis of product performance. Now, quality data is in the hands of anyone who needs it. Anyone who has a PC in their area can log on to our system and access whatever information they needed. Testream has helped us to empower [our] employees to do their jobs better."
Client Quote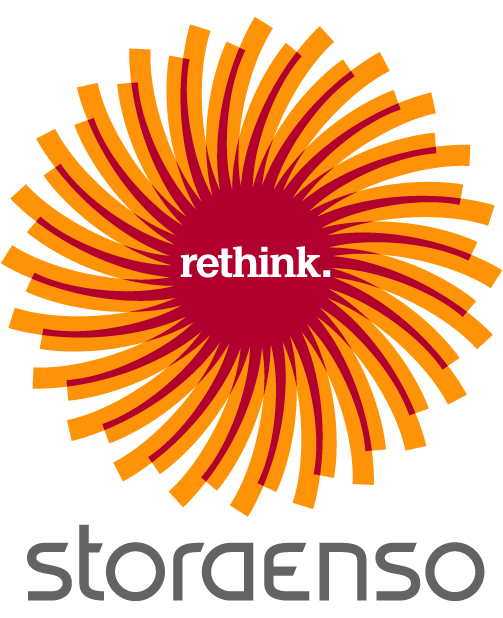 StoraEnso
Our mill is located in the center part of the Netherlands in Europe. The main purpose of Testream/CS in our lab is data acquisition; all data is sent to the ABB QMS system through the standard interface developed from the alliance between ABB and AcquiData.
At the end of 1997 we received a brochure from AcquiData. The next step was filling out their lab automation survey on their web site. After this we visited the US to discuss the system, company, standards, scope and visited a reference site. I must say that we at first were hesitant to start a relation with a company in the US, which does not have many installed systems in Europe and no local technical representation. The thorough discussions, evaluation of the system, negotiations and finally the installation and the remote support made all hesitation disappear completely!
The main benefit expected from Testream/CS was to have a highly automated laboratory without having an all-in-one paper test instrument and being able to test for two paper machines with one tester per shift. This expectation has proven to come true fully. On top of this, we also have the capability to increase testing frequency, add new tests, force (by making visible) the testers according to standard procedures (testing method, number of readings, testing frequency, re-testing etc), rule out typing errors, increase flexibility, etc.
To conclude I can say that we had a project and have a system to be proud of!
Client Quote
Thiele Kaolin

In the Paper Research and Applications Lab here at Thiele Kaolin, coating formulas are normally tested by using low and high shear viscometers (Brookfield & Hercules), then tested for pH and solids. All this data is either automated or manually entered using AcquiData's Testream/CS system.

After the paper sample is coated it is calendared and then tested for Gloss, Brightness (GE-Diffuse), Opacity, Parker Print Surf, Sheffield Smoothness, IGT pick strength and print gloss. All of this testing is completely automated by Testream/CS.

Before we went to automation we manually entered the data (individual test points) into a computer and then carefully reviewed them to make sure that each test point had no transcription errors. Then it was taken to a secretary for typing and then gone over for a second time making sure there were no transcription errors made by her. This was very time consuming and took a lot of time away from actual testing.

We installed Testream/CS in 1999. My technicians were very apprehensive at first but now realize how important this automation is to their work. Now that we're no longer required to spend all of that time checking the data for accuracy, the productivity gains virtually paid for the system.

Before Testream/CS we generated approximately 100 reports per year; after Testream/CS we average approximately 165 studies per year. Reports are easily managed since Testream/CS puts our data directly into an Excel spreadsheet. Management has been so impressed with our system we were able to expand Testream/CS into our core testing lab.

Our conversion to the system was very minimal. I would say that in approximately one month I was able to train our technicians through the entire process. I would never go back to our old system. I can't think of a single downside!

Client Quote